If you're taking daily medication and need a way to keep track of it, Slippery Rock Pharmacy has the solution you need. As a qualified pill packing pharmacist serving Slippery Rock, Branchton, West Liberty, Armstrong, and Butler County, PA, we specialize in packing prescription medicine into a convenient day-to-day system, so you always get the right dose, on the right day. No more sticky notes or forgetting to take your meds—we make it easy to stay on track towards living your best life.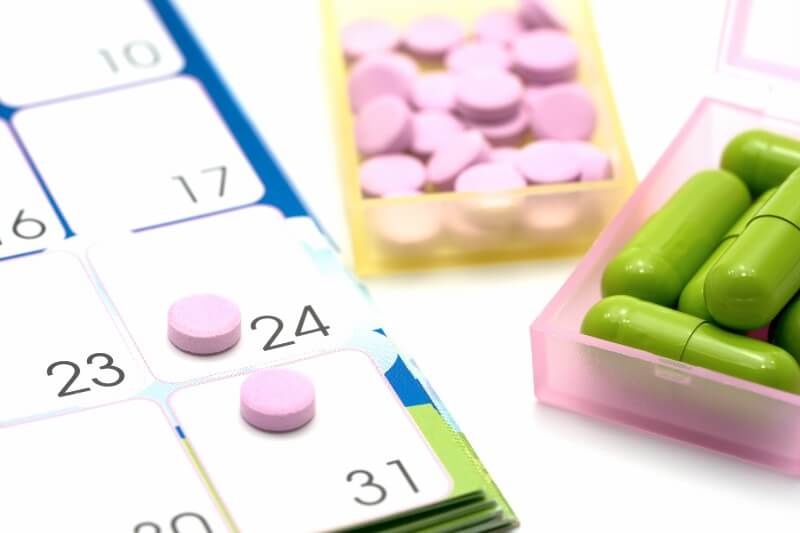 Calendar Boxes
Whether you've got a single daily medication or have multiple medications you take at different frequencies, it can be hard to keep track of them all. The simplest way to keep yourself on-track is to consult our pharmacy about packing prescription medicine in Slippery Rock, PA. We'll gather your medications and package them up in convenient calendar boxes, so you're reminded to take the right meds each and every day.
Measure Dosages and Package Accordingly
One of the other great conveniences that comes with pill packing is ensuring you're getting the right dosage each day. Instead of having to constantly check if you take one or two pills, or what dosage needs to be measured out, we do that for you and prepackage your medications into individual days. When you open each day, you'll take exactly what's included, ensuring you get the right dosage each time. No more double-checking or second-guessing!
Delivery
In addition to being dosage measuring and pill packing pharmacists, we also offer convenient delivery of your medications directly to your home. If you live in Slippery Rock or the surrounding 10-mile areas, we'll make sure you get your medications in a timely manner, without having to leave your home. If you have mobility issues or don't have reliable transport, we'll bring your medications to you!
Medication, Made Easy
Packing prescription medicine is the easiest way to make sure you're taking the right medication in the right dosage, each and every day. Slippery Rock Pharmacy will measure your dosages and package your prescriptions into a convenient calendar box—all you need to do is take your medications on the right day. We'll even deliver them to you directly! Contact us today at 724-406-0800 to inquire about our pill pack services, prescription filling, and erectile dysfunction program.