Pharmacy
in Slippery Rock, PA
Since 2015, Slippery Rock Pharmacy has made it our mission to be the local Drug Store that encourages wellness among the residents of Slippery Rock, Branchton, West Liberty, Armstrong, or Butler County, PA. We are the closest pharmacy to Slippery Rock University, proudly serving all students and faculty with their prescription needs. We specialize in prescription filling, pill packing, retail pharmaceuticals and both over-the-counter and prescription medication. We also offer personalized, private erectile dysfunction consulting. Let our pharmacists put your health needs first, so you can live healthily and be well.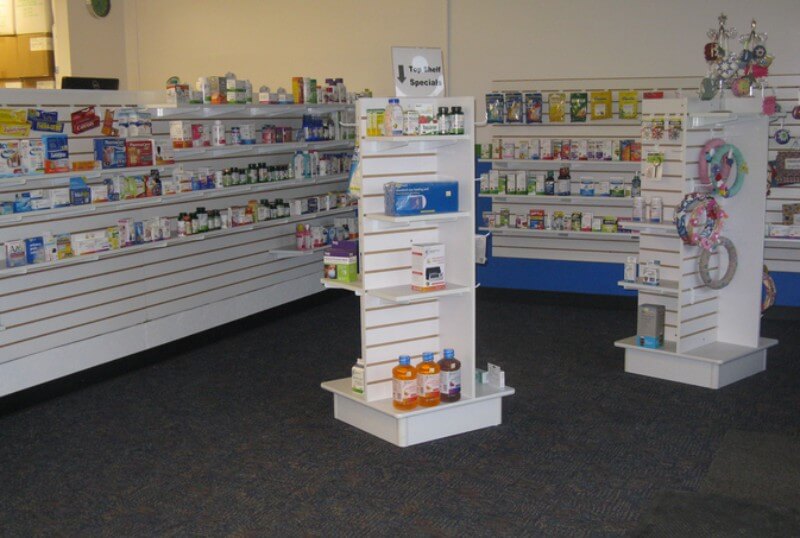 Your Friendly, Neighborhood Local Pharmacy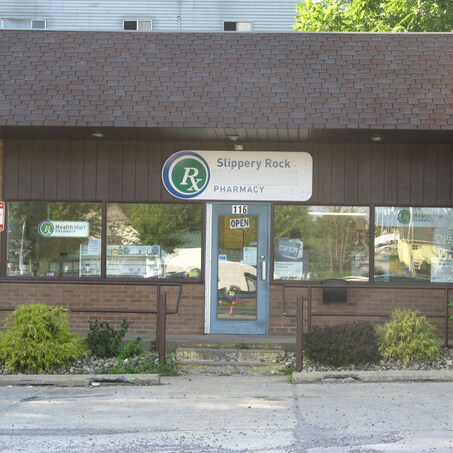 If you have ongoing prescription needs or just have general health and wellness concerns, Slippery Rock Pharmacy is your destination! From moving and filling prescriptions, to providing you with access to a wide range of OTC products and medications, our pharmacists help you address your health concerns, no matter what they are. Our Drug Store is open weekdays during normal business hours and even offers delivery of your medication and wellness products throughout Slippery Rock and the surrounding 10-mile areas.
Our clear focus is always on our customers and patients. We're constantly learning new ways to help patients with their medical care, staying informed on the newest prescription and generic drug developments, as well as wellness trends and studies. In addition to prescription filling in Slippery Rock, PA, we even provide one-on-one consultations for patients and can liaison between doctors to help you get the answers you need.
When it comes to pharmaceutical service in Slippery Rock, PA, our pharmacists go beyond just medications. Our new erectile dysfunction program—Rock Hard ED—is meant to provide you with a private, personalized approach to restoring your libido. Not only can we help you obtain ED medication like Viagra and Cialis, we also serve as your consultant to identify lifestyle and health symptoms that may be contributing to your ED.
Slippery Rock Pharmacy aims to be your ongoing partner for health and wellness, no matter your prescription needs of lifestyle. Visit us today!
Proudly providing pharmacy services to Slippery Rock, PA and the surrounding areas:
BOYERS, PA
BRANCHTON, PA
BUTLER, PA
CLINTONVILLE, PA
EAU CLAIRE, PA
FORESTVILLE, PA
GROVE CITY, PA
HARRISVILLE, PA
HERMAN, PA
HILLIARDS, PA
LYNDORA, PA
NEW CASTLE, PA
NEW WILMINGTON, PA
NORTH WASHINGTON, PA
PORTERSVILLE, PA
PROSPECT PARK, PA
SLIPPERY ROCK, PA
VOLANT, PA
WEST SUNBURY, PA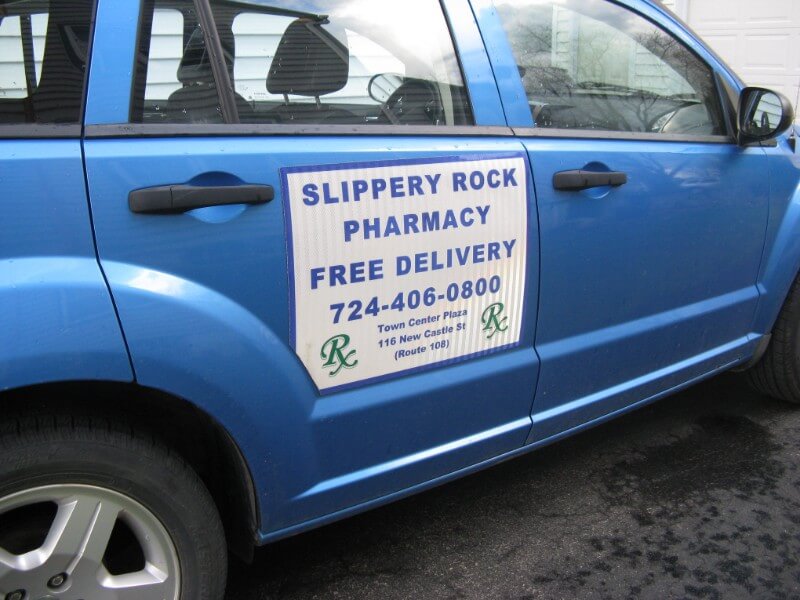 Put Your Health First
Your health and wellbeing should always come first. Get prescriptions, medical advice and customized consultations from Slippery Rock Pharmacy. We'll help you be well and live well.
Contact Us